Game Design Project // 05.21.2018
My team and I are currently working on a final project for Game Design class, and I'm in charge of designing and creating a deck of cards. I still have a couple other things that need adjusting, but I'm super excited that this is coming along nicely. I will be sharing our final product when the class is over!
MUM // 05.08.2018
I've been a part of this directed research group called Maintaining the Menstruating Body for about a year, and currently, we are designing Museum of Menstruation (MUM). So far, we've communicated with our client to understand their visions, goal, and requirements they have for this project.

This week, we sketched out our ideas for the layout.
Based on the idea we came up with as a group, we created a 3D map as well as detailed illustrations for various parts of the museum. This illustration is for us to communicate our idea to the client easier.
CHI 2018 // 04.30.2018
This past week, I attended the 2018 annual ACM CHI Conference on Human Factors in Computing Systems, which was held in Montreal, Canada. Our project called Menstrual Maze: A Toy Exploring Public Engagement in Menstrual Health Education was accepted into the Student Design Competition– and so, we were given the opportunity to present it at the conference!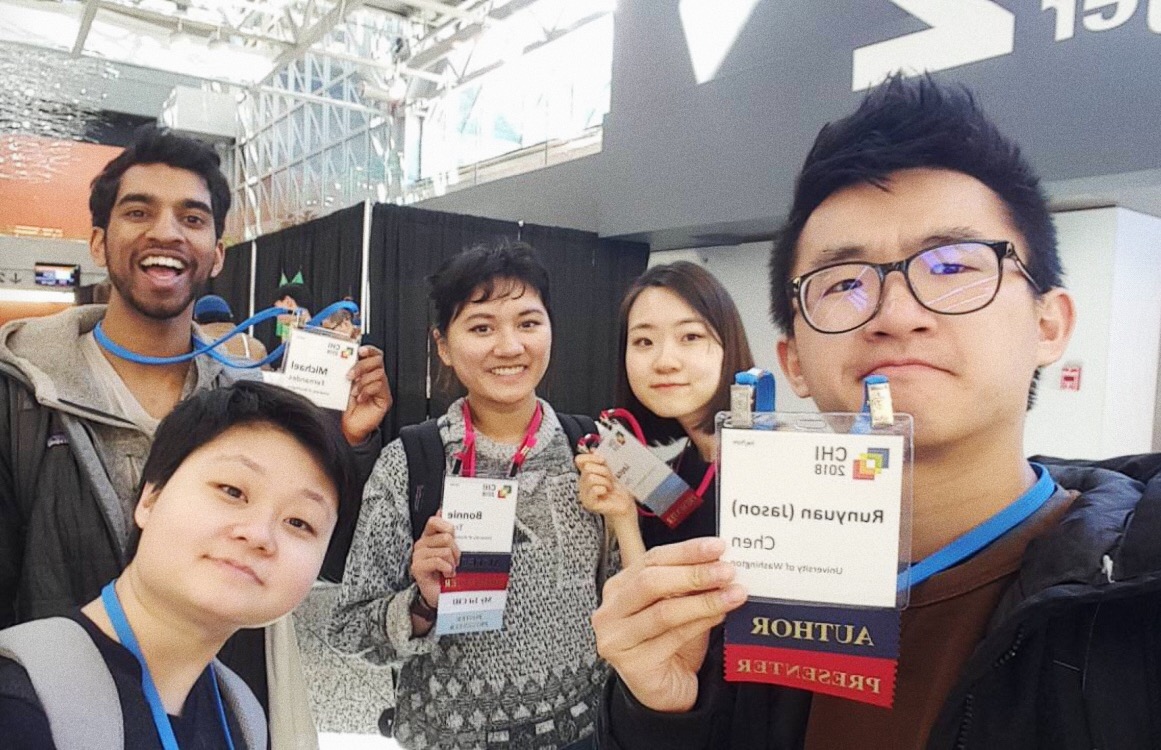 Sprout // 03.10.2017
Sprout is a piece I made for my physical computing class with few other classmates. It is a system that senses the environmental conditions of a garden, and based on the condition, it automatically waters or provide shades for plants.
This is what it looks like inside of the box. We used total of 4 Arduino and 4 sensors (Temperature sensor, Photocell, Soil moisture sensor, and Liquid flow meter).